Admissions for September 2024 Now Open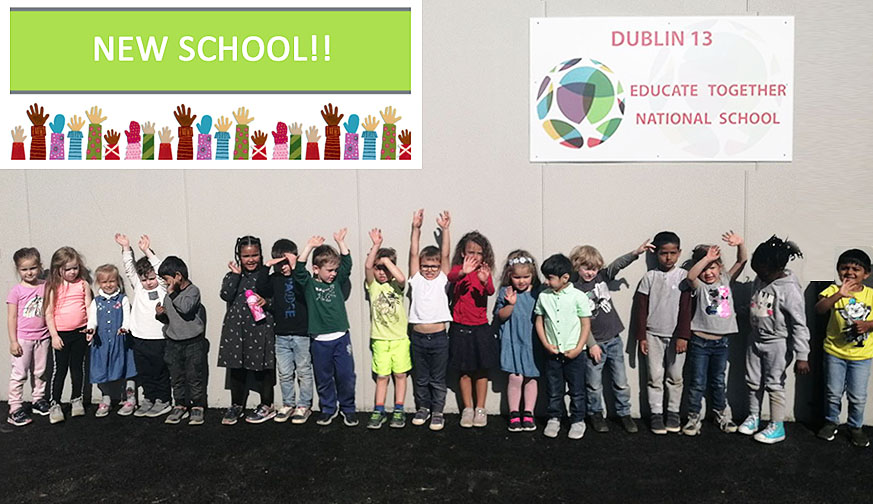 Stapolin (Dublin 13) Educate Together National School opened on Monday 9th September 2019 with our first class of Junior Infants. We now have mainstream classes from Junior Infants to Sixth Class, a class for children with Developmental Language Disorder and two classes for Autistic children.

We are located in our permanent building on Myrtle Road, The Coast, Dublin 13.

We are a school under the patronage of Educate Together.
For detailed information about Educate Together's history, philosophy, schools, teachers, students, events and networks you can visit www.educatetogether.ie .

Our school is

• Equality-based
• Co-educational
• Child-centred
• Democratically run